Oxnard SteampunkFest was a huge surprise last year. As a first-year event, we didn't expect much, but it turned out to be one of the best events we've ever played at.  We're so excited about its return this weekend — the team has cranked everything to eleven!
Here's a sample of who else you'll see there…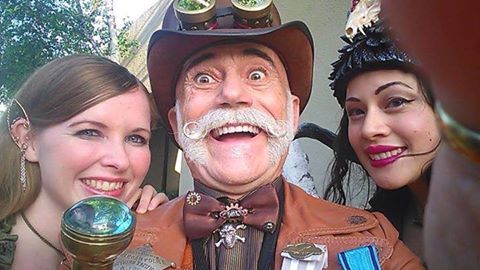 Live Bands:
Performances by:
Hosted by:
Special judges for the costume contest:
Appearing throughout:
That's not even getting into the 45 different vendor booths, or the creative work put forth by other attendees! Here's a taste of that from last year:
Anyway, we hope you can make it. You'll find a ton of info here!